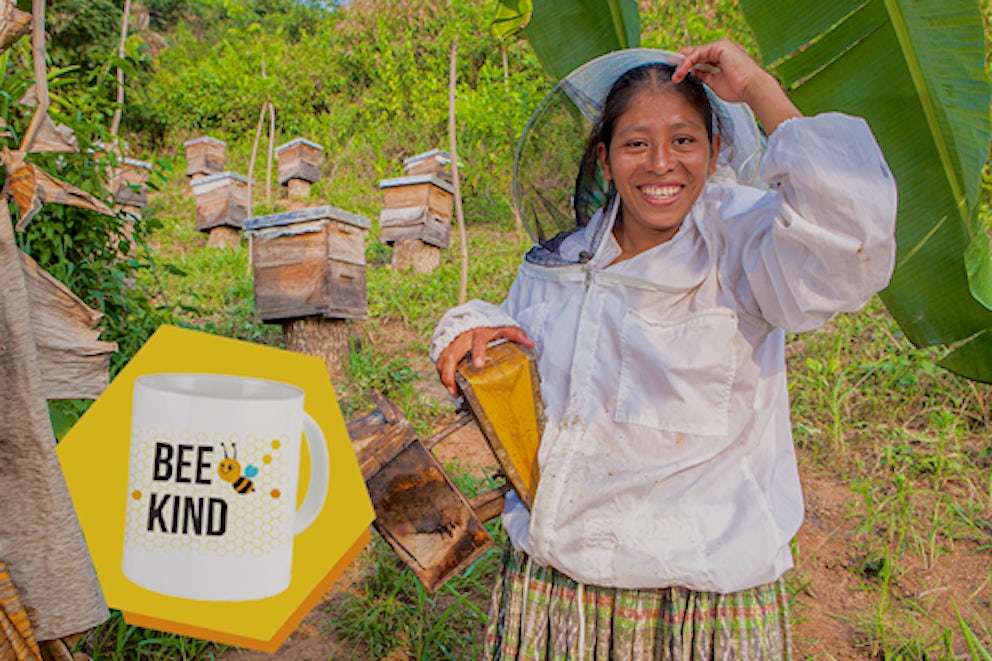 Make a Difference All Year Long
Become a monthly donor and get our newest bee mug!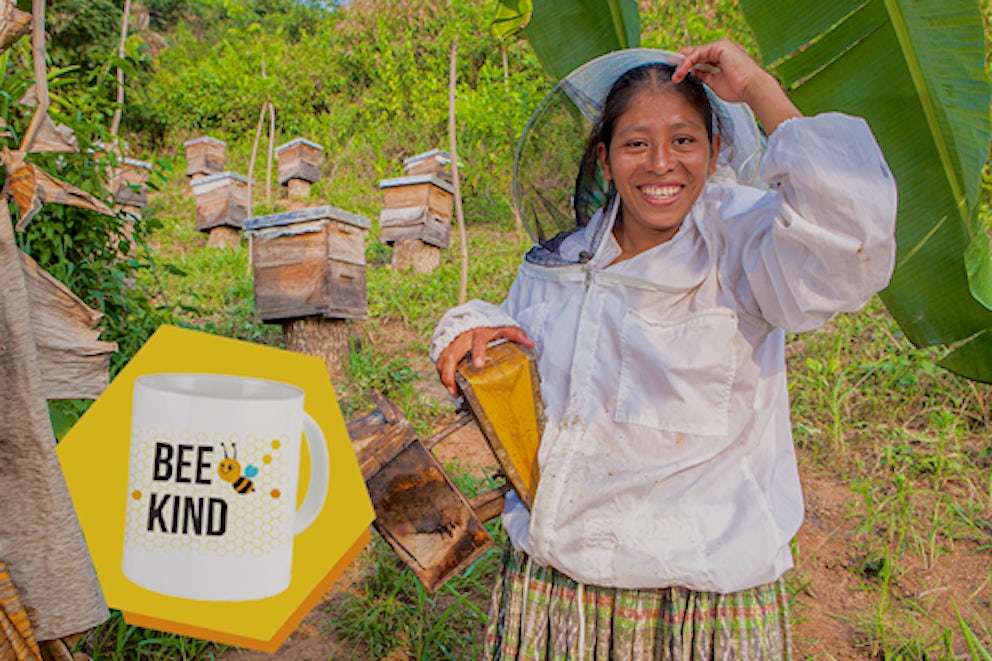 Honeybees are unBEElieveably cool insects — not only do they make delicious honey, they also help pollinate a huge percentage of the food we eat every day. When you become a monthly donor, you'll create significant annual impact as more families earn greater income through honey production.
Give Monthly Today
When you give bees to a family in need, your gift:
Improves crop quality, giving farmers ample fruit and vegetables to feed their children
Provides income through sales of honey, wax and pollen — which enables parents to buy food, medicine and other necessities for their children
Helps feed children who were once hungry with nutrient-rich honey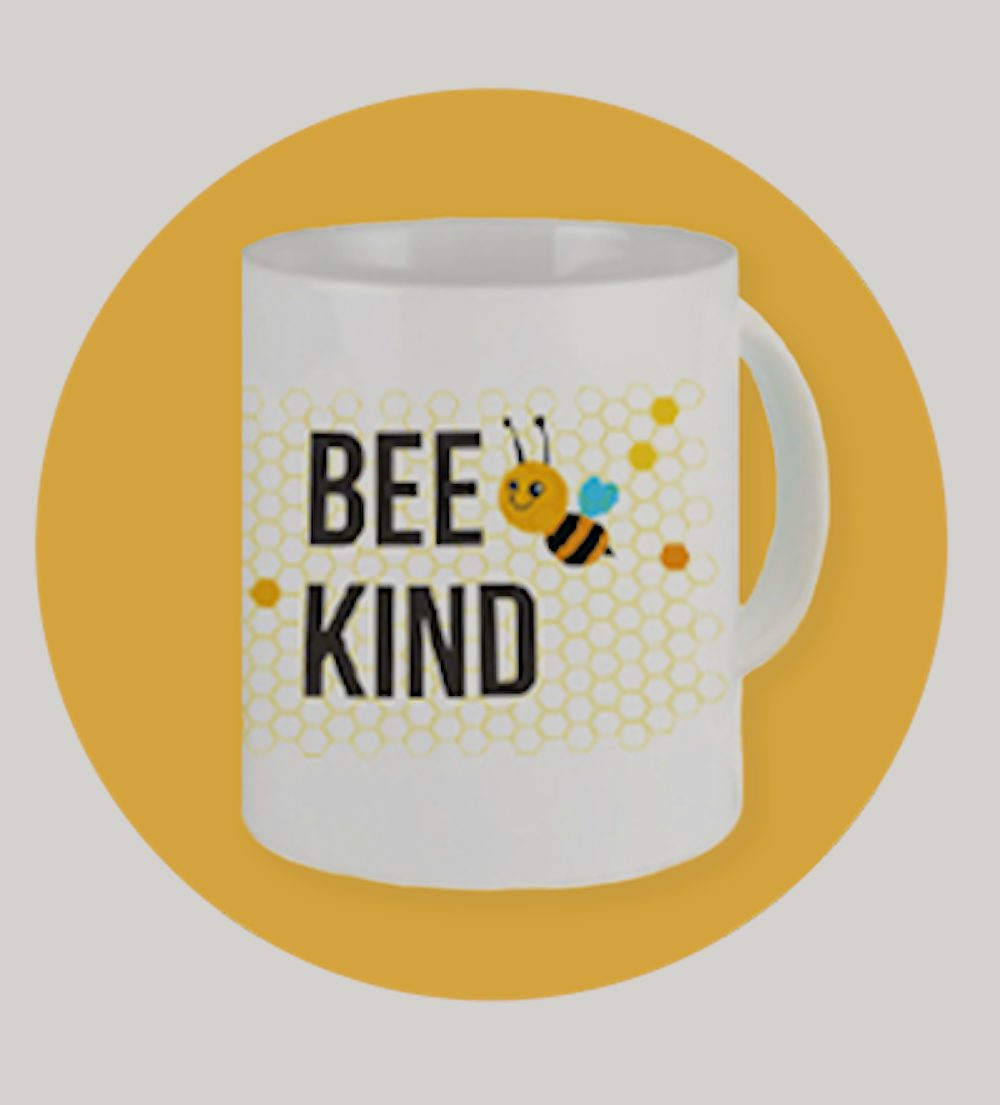 Why Give Monthly
Every gift you make to Heifer makes a difference. But when we know your gift is coming each month, it helps us better plan and manage our long-term projects — meaning we can ultimately help more families lift themselves out of poverty.
We call our monthly donors Friends of Heifer. It's a group of passionate donors determined to make a difference through sustaining monthly contributions.
When you join, you will:
Increase Heifer's impact through sustainable funding year-round

Receive frequent stories about the families and communities helped by your

gift

Receive monthly statements confirming your gift for tax

purposes

Enjoy the ease of automatic monthly

donations

Have the flexibility to change or cancel your monthly gift at any

time

Unite with a community of givers dedicated to ending

poverty
---
Disclaimer:
Under IRS guidelines the estimated value of the benefits received is not substantial; therefore the full amount of your gift is a deductible contribution. Your bee mug will arrive within eight weeks.