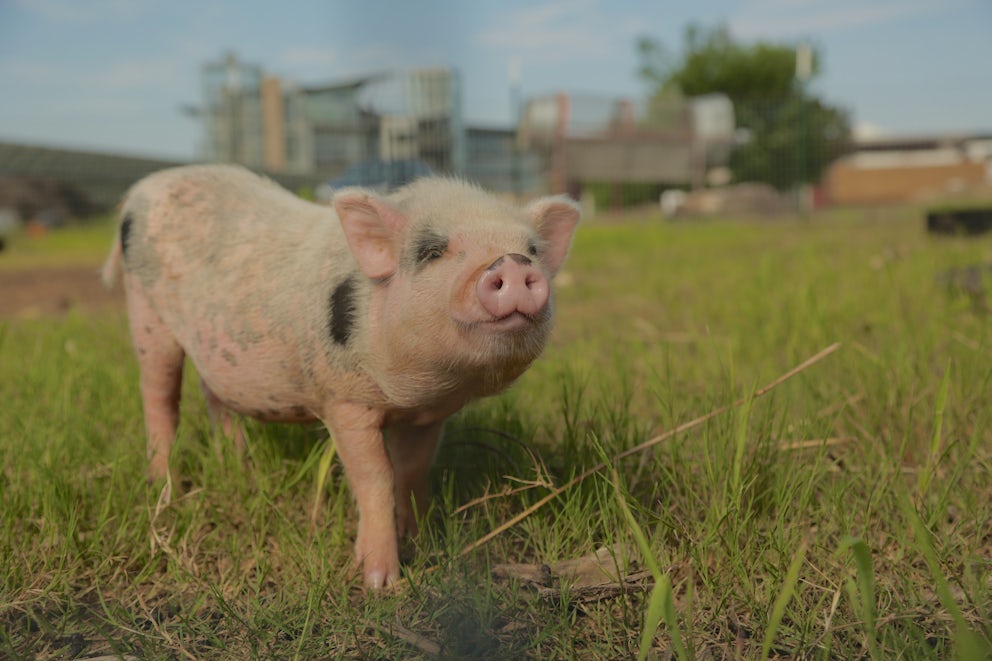 Urban Farm Tour
A 30-minute tour of the gardens and animals for all ages.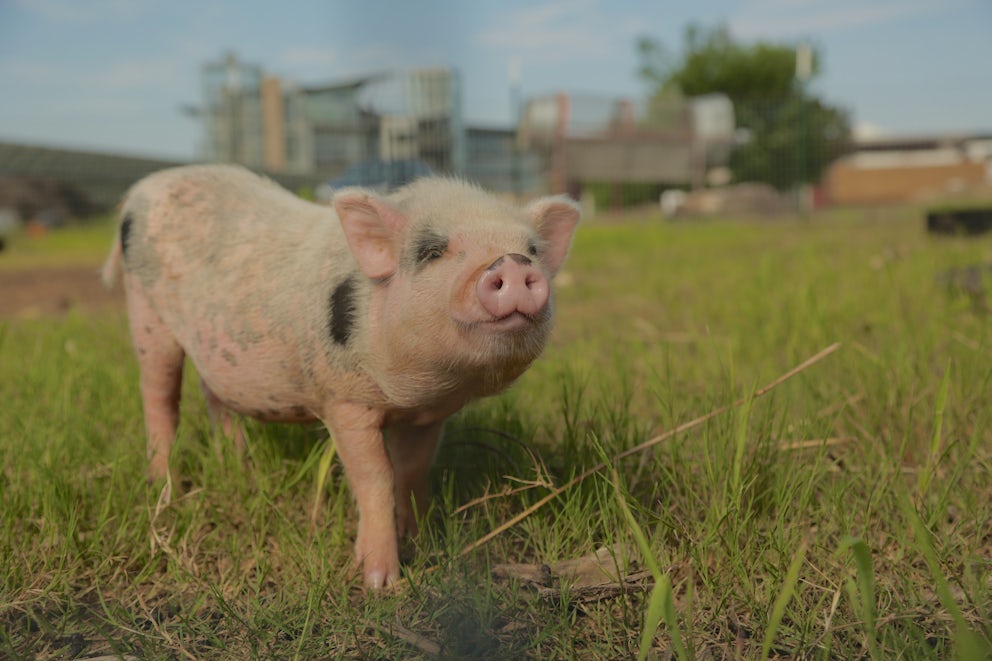 Age: Pre-K to adults
Maximum participants: 30
Availability: 9 a.m. to 4 p.m. Monday–Saturday
Duration: 30 minutes

Rates: We do not charge for our programs; however, donations are always appreciated and may be made in the Shop@Heifer during your visit.
The Urban Farm is a three-acre, multi-purpose garden located behind the Heifer headquarters in Little Rock, Arkansas. Created as part of our vision to actively engage in the local community, the Urban Farm has grown from a small community garden into an operation that serves several Arkansas food networks. When you visit the farm, you can meet alpacas, chickens, goats, pigs and more while learning about how animals are helping families overcome hunger and poverty. You can also take a walk through the gardens and see for yourself how Heifer applies eco-friendly agricultural practices in the field. (Please note: Heifer Urban Farm is a working farm. Opportunities to touch our animals are not guaranteed.)
Option to have lunch in the Heifer Village picnic area is included, but picnic tables MUST BE RESERVED.
Reserve Your Experience Today
Please schedule a guided tour for groups of 10 or more. Provide your contact information, and we will contact you shortly. Questions? Contact us at 855.3HEIFER (855.343.4337) or reservations@heifer.org.
Personal Information