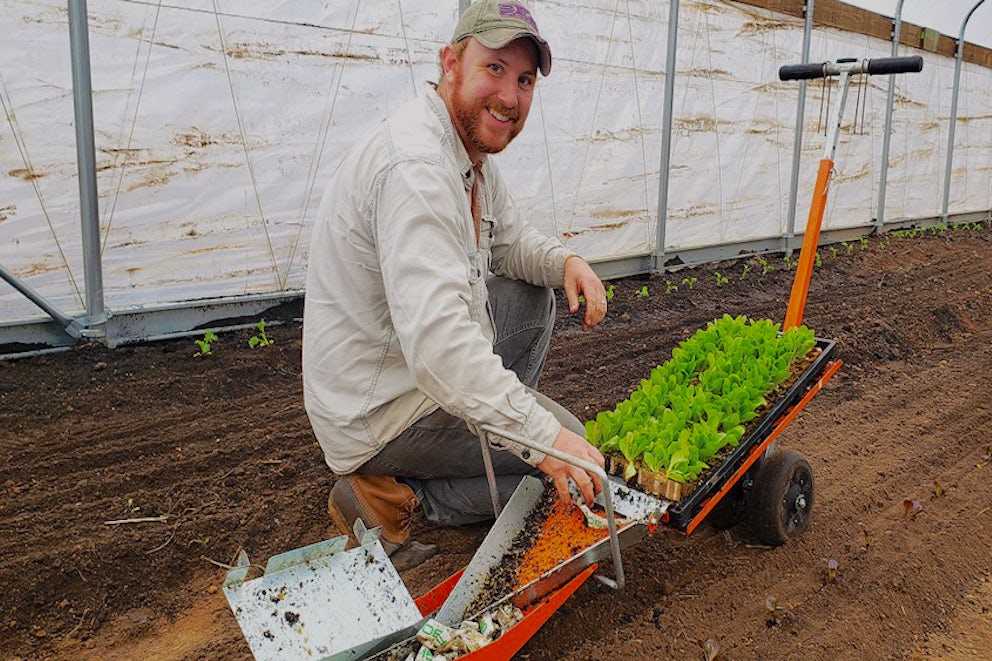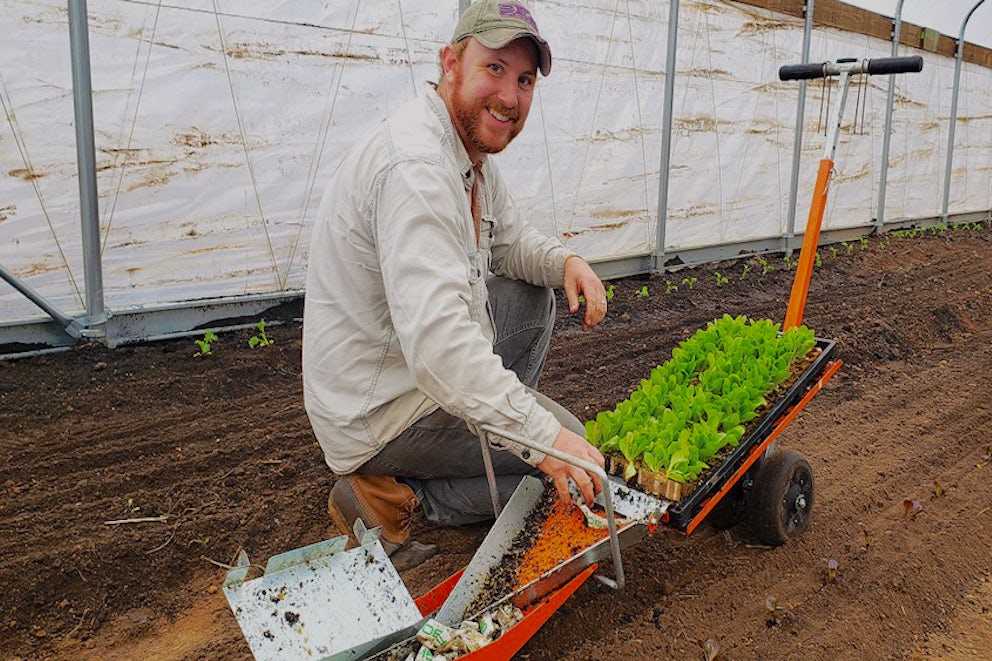 The farmers who train and partner with Heifer USA are a diverse group of small-scale growers and ranchers spread across the country. Each of the farmers have two things in common: a drive to make their farms thriving, profitable enterprises and a passion for regenerating their land to its highest potential.
Osage Creek Farms
Nestled in the Ozark mountains of northern Arkansas, Osage Creek Farms is a second-generation beef cattle operation, run by Brent Fry. Osage Creek raises 100% grass-fed and grass-finished beef and uses a rotational grazing system that allows their cattle to eat fresh grass all year while also preserving the Osage Creek water supply that runs through the property.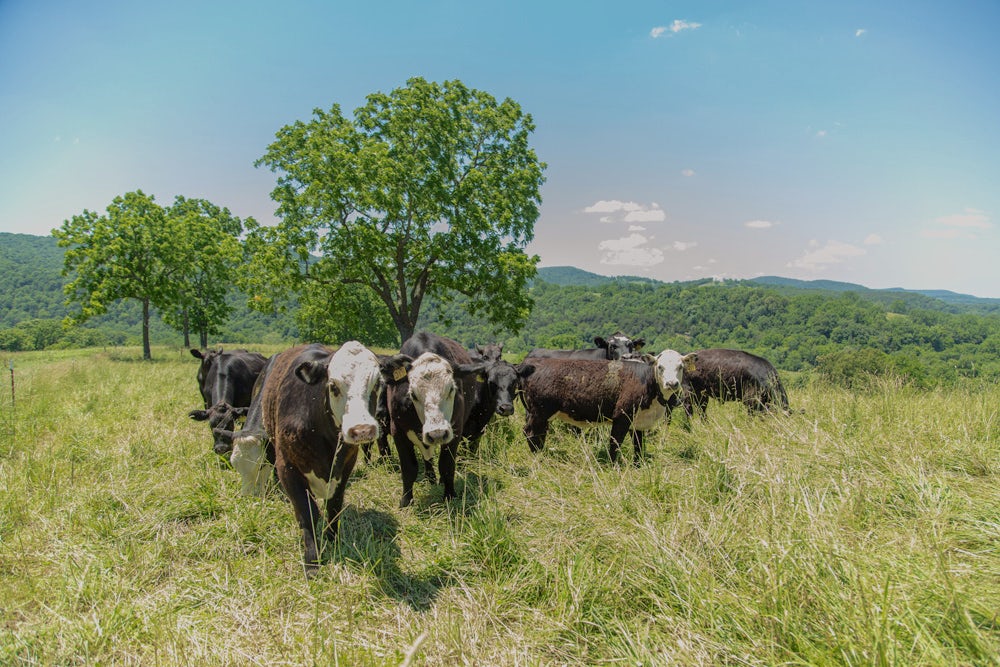 Brent's daughter, Aubree Hays, and her husband, Kelton, run the sales operation. The Hays sell through Grass Roots Farmers' Co-op as well as through several local outlets, such as farmers' markets, direct-to-consumer pick-up sales, and restaurant wholesale accounts. They take pride in being part of the local food system, and of the relationships that they have fostered as part of it.
The entire Fry/Hays clan is grateful for the land, the animals and their customers, and they steward each with the utmost care and respect. The family look forward to contributing all that they can to their community and ecosystem for years, and even generations to come.


Blue Mountain Vegetable Farm


Destiny Schlinker and Patrick Jones own and operate this beautiful Certified Naturally Grown vegetable and flower farm in Blue Mountain, Arkansas, at the foot of Mt. Magazine. Selling at local farmers markets and out of their own farm stand, the couple's blossoms and produce attract a loyal customer base, many of whom are willing to try out new foods and to do much of their shopping locally to support the farm.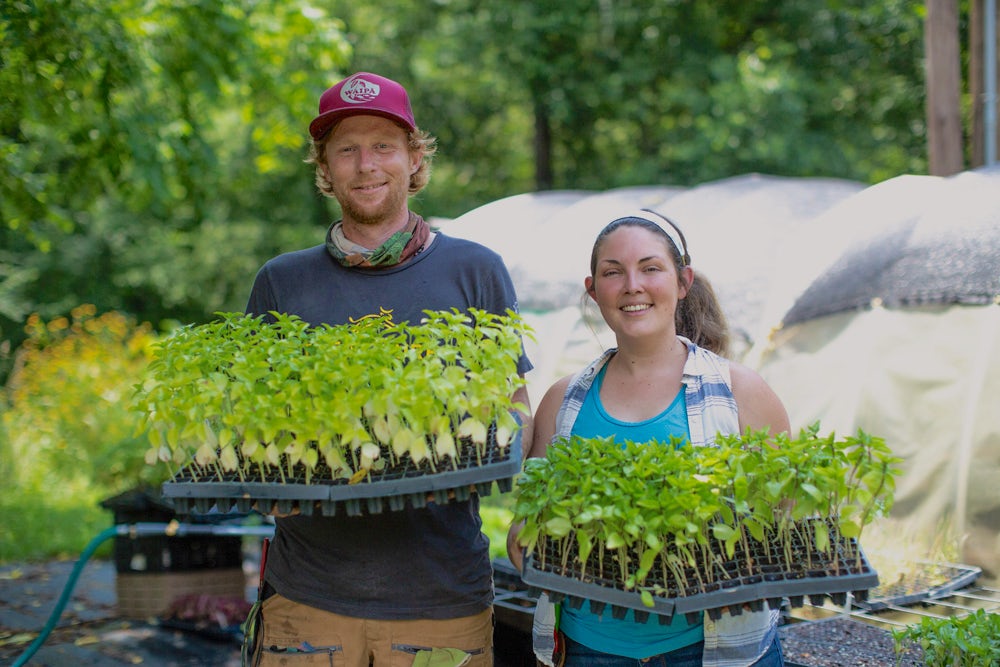 By working with Heifer USA, Destiny and Patrick have received the training and support needed to get their burgeoning business off the ground. Being able to consult Heifer USA's experts at any time, and even borrow much- needed equipment, had saved the couple time and money – both of which are in short supply for any new farmer. Both Destiny and Patrick are very grateful for the help they have received and credit their success in no small part to Heifer USA's model of mentorship. As hosts to farm interns from far and wide, Destiny and Patrick are actively passing-on the support they have gotten to the next generation of farmers each day.
Show Your Support
Help Heifer USA to support small farmers as they increase their income through sustainable farming.