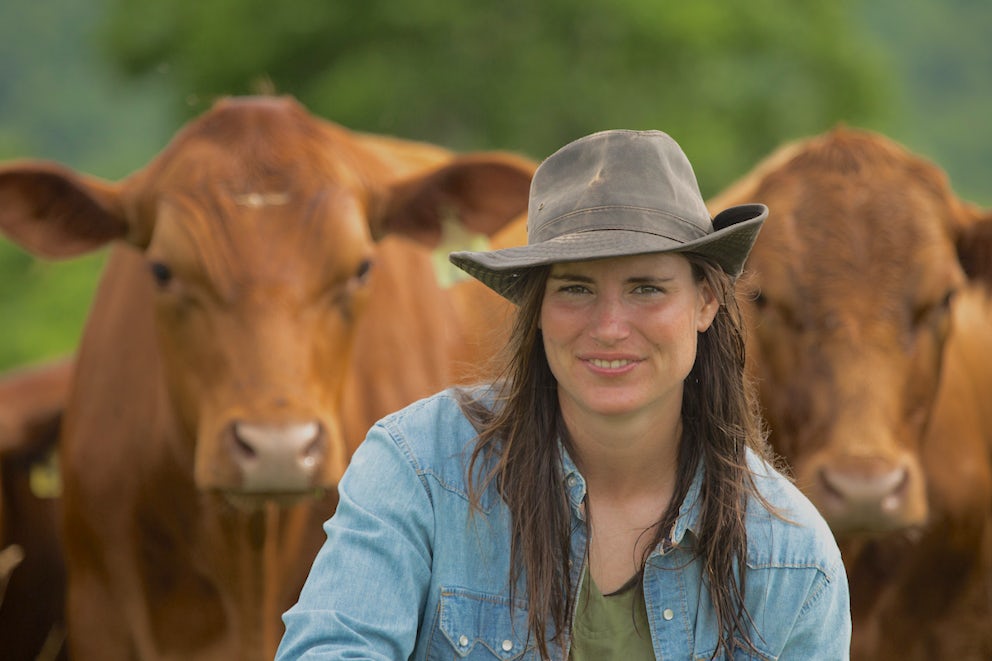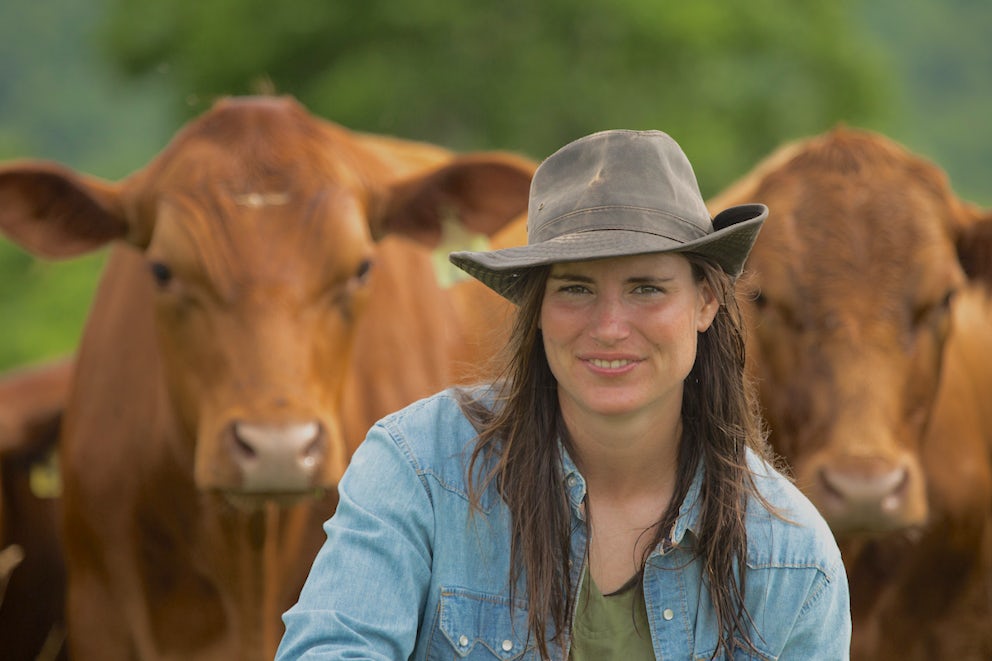 Heifer USA's work to connect farmers to markets and to integrate them into a short, profitable, direct-to-consumer supply chain, relies on our partnerships with Cypress Valley Meat Company and Grass Roots Farmers'.
Grass Roots
Started with the support of Heifer USA in 2014, Grass Roots Farmers' Cooperative is at the heart of how Heifer USA works to integrate small-farmers into profitable, localized value chains. Grass Roots sells pasture-raised meat direct-to-consumer, using an e-commerce platform. Structured as a farmer-owned cooperative, Grass Roots purchases and sells only small-batch livestock grown using regenerative farming. Grass Roots is also committed to ethically sound farming and ensures all livestock produced for the cooperative is humanely raised.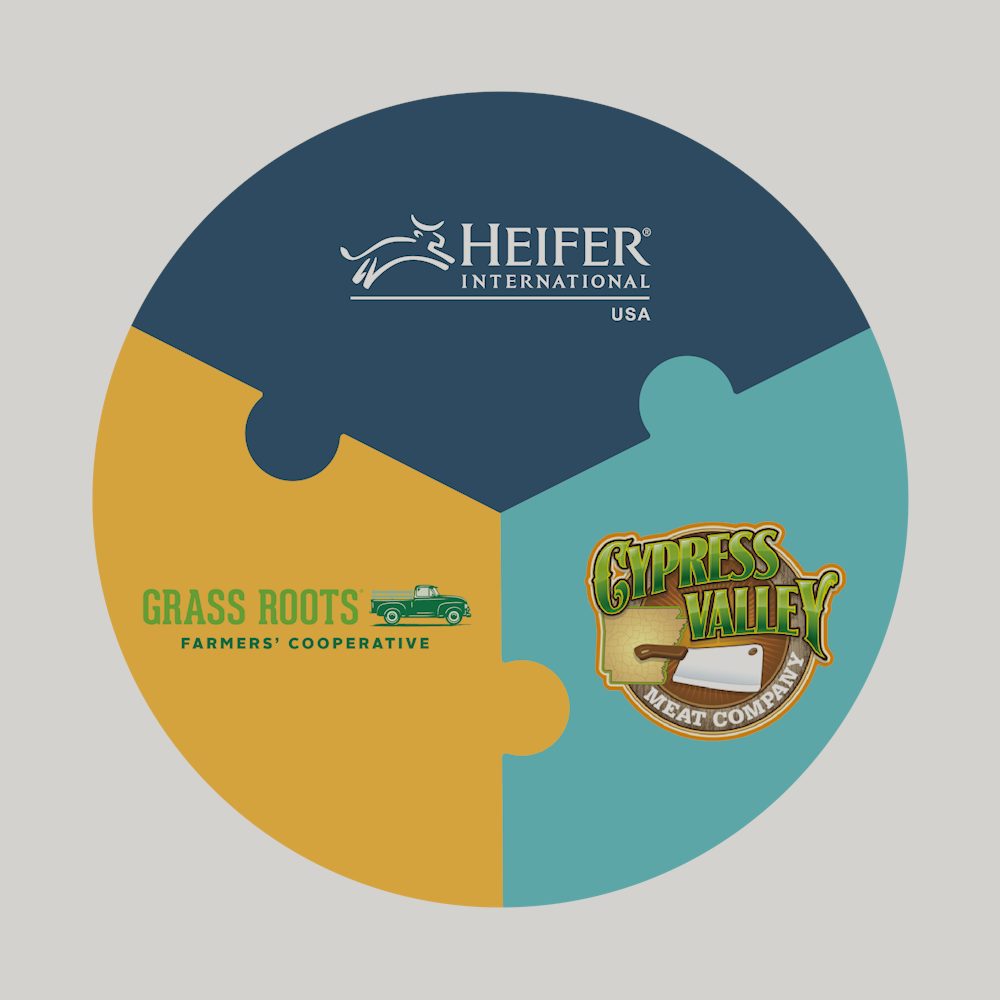 Grass Roots farmers benefit from producing for Grass Roots in several ways including the ability to purchase on credit, buying and price guarantees, business support and loans for equipment and livestock. Because Grass Roots sells nationally, their market is not in competition with local outlets. This means that farmers can also sell additional products to local grocers, customers, and restaurants.
By keeping the welfare of small farmers at the heart of their business model Grass Roots is making it possible for more families across the Mid-South to hold onto their farms and earn a good living while improving their communities and ecosystems.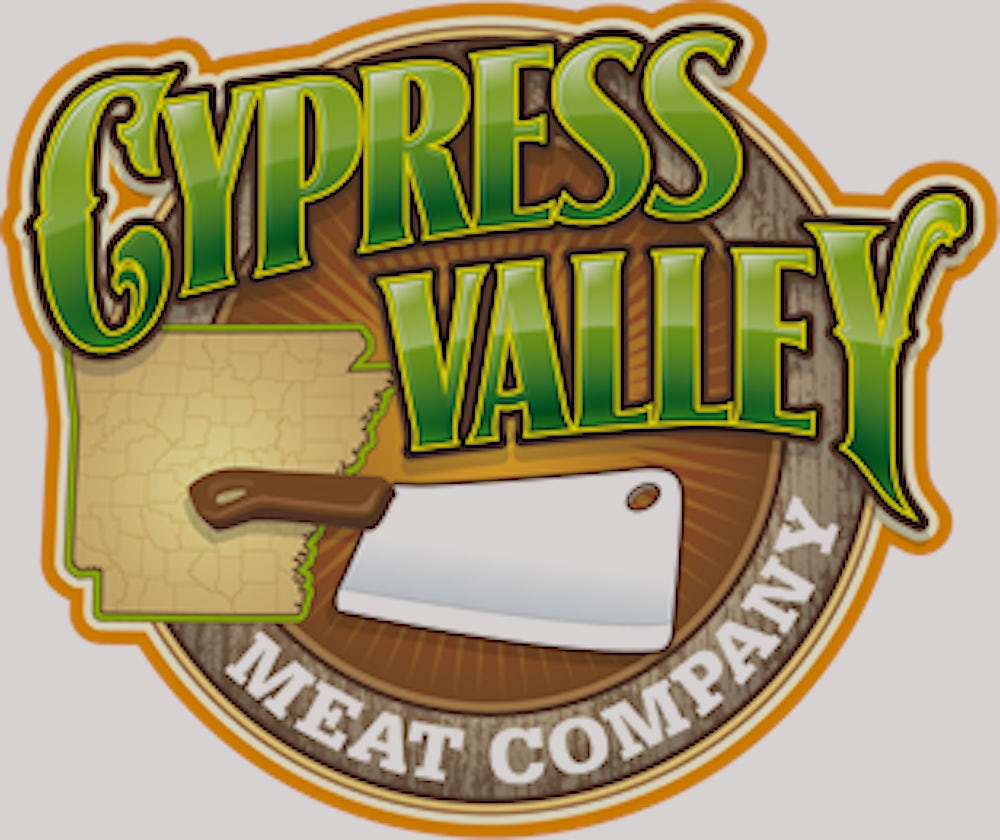 Cypress Valley
Having access to high quality and affordable USDA-inspected meat processing services is critical for livestock farmers to succeed. Unfortunately, gaining access to these services can often pose a challenge. One of the major ways that Heifer USA supports small-scale farmers is by connecting them to Cypress Valley Meat Company, located in central Arkansas. Since 2011, Cypress Valley has been offering diverse farmers the highest-quality USDA-inspected meat processing services available. The team at Cypress Valley is committed to supporting small-scale farmers who are working to produce premium products using regenerative farming methods. They do everything they can to provide the highest-quality services at a low-cost to the farmers, and their processing services are in increasingly high demand.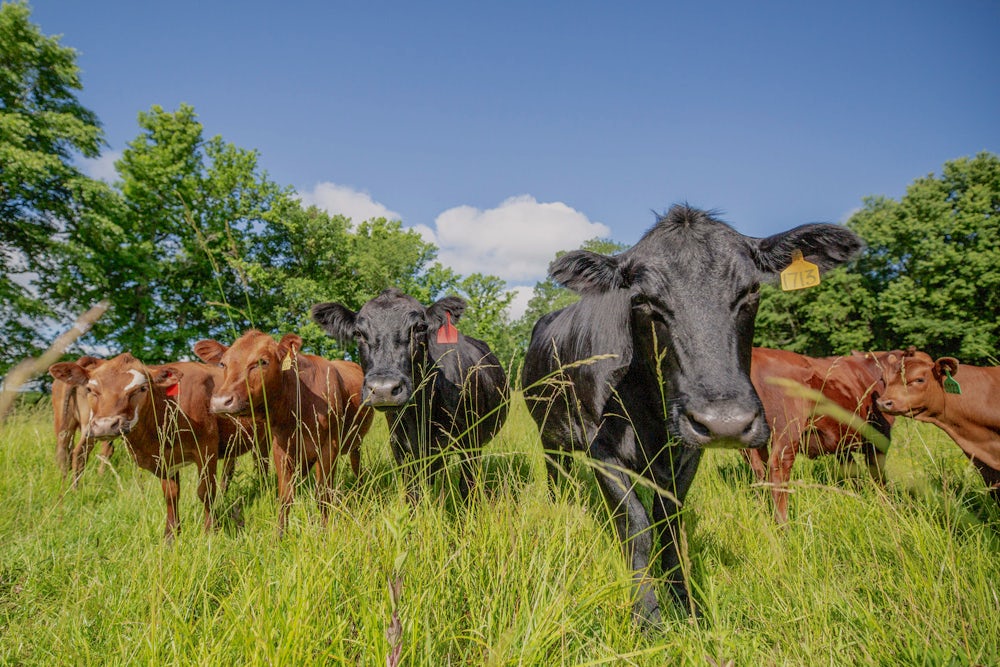 Each of the small-scale farmers that produces for Grass Roots is guaranteed access to Cypress Valley's services, and the business goes out of its way to accommodate them. All of the Grass Roots products that are shipped out from Cypress Valley, are not only grown to the highest standards, but they are processed and packaged with equal care. Their exceptional standards of humane-handling, sanitation, natural-processing, and quality packaging are nationally recognized.
Cypress Valley also employs a growing number of rural Arkansans with rewarding, well-paying jobs, further supporting the rural economy.


Show Your Support
Help Heifer USA to support small farmers as they increase their income through sustainable farming.