In This Article
July 15 is #WorldYouthSkillsDay, a day to honor the potential and resilience of young people across the globe.
Mpiima Muhammed, a young Ugandan tomato farmer, went from a school dropout to a wildly successful agri-entrepreneur.
Through Heifer's East Africa Youth Inclusion Project, Muhammed gained financial skills and technical training.
From increasing his farm's acreage to buying his own motorcycle, Muhammed's drive is undeniable.
Today marks the U.N.'s World Youth Skills Day, which pays tribute to young people's capacity across the globe and provides an opportunity to reflect on the importance of equipping them with skills for employment, decent work and entrepreneurship.
This day falls at a moment when countries around the world continue to wrestle with the ongoing COVID-19 pandemic. And young people ages 15-24 have shouldered the brunt of the economic fallout: Globally, youth employment fell by 8.7% in 2020, compared with 3.7% for adults.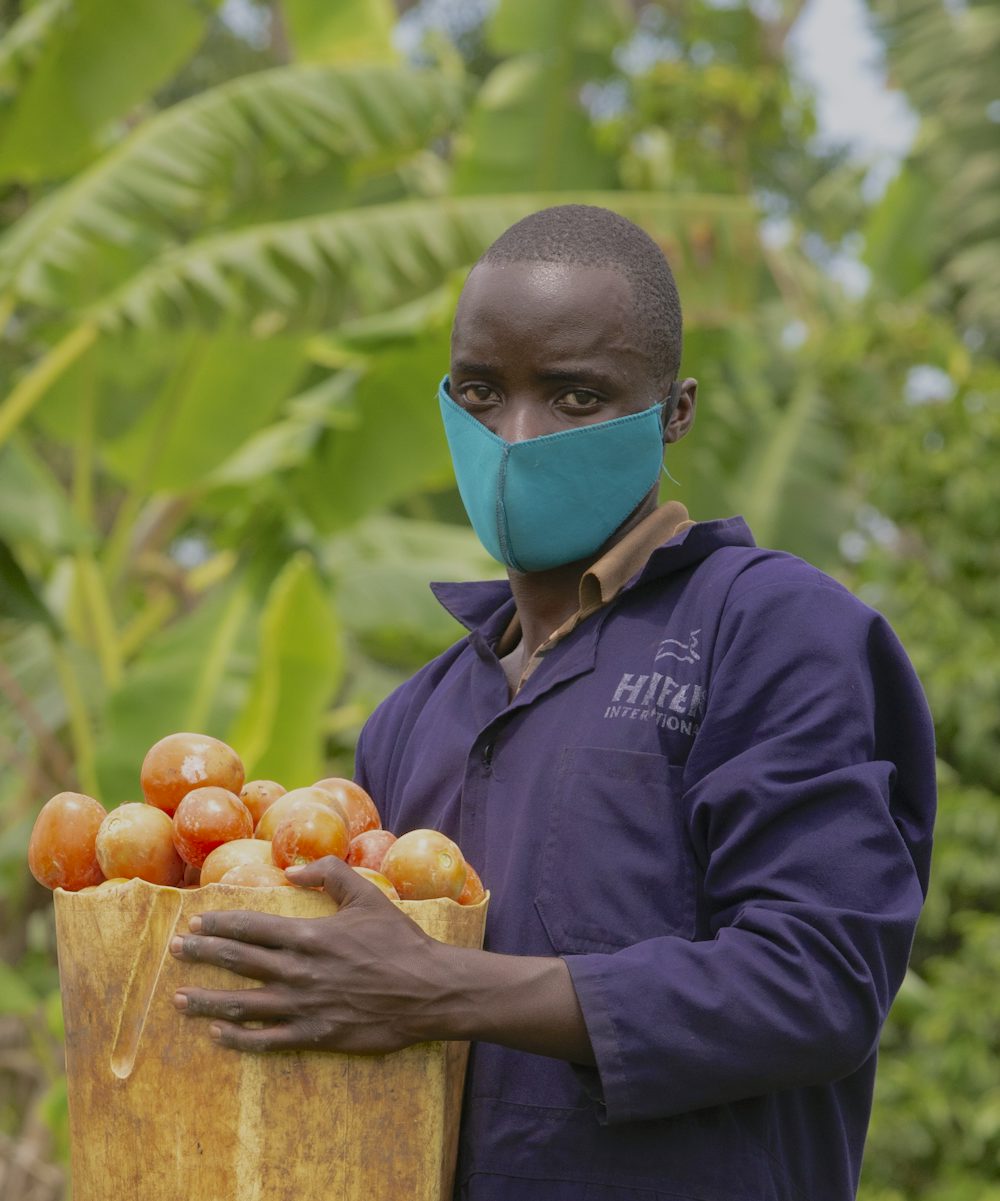 Heifer International honors the resilience and creativity of youth carving their way through this crisis. We recognize every day the brimming potential of young project participants, and we work to hone their skills in service of fighting hunger and poverty while caring for the Earth.
For one of them, 25-year-old Ugandan Mpiima Muhammed, this journey from hardship to entrepreneurship is personal.
Muhammed dropped out of education in 10th grade when his parents couldn't raise enough money for school funds. Faced with a dearth of employment opportunities, Muhammed took up work on his family's small-scale tomato farm. But limited capital meant scaling the farming enterprise proved elusive.
"The youth in my area face many challenges," said Muhammed, who lives in Kalagala subcounty of Uganda, a country where people under the age of 30 constitute 70% of the population. "Young people have a shortage of land on which to practice their agriculture, poor transport networks and a lack of funds and financial assistance to push their enterprises."
But this bleak outlook began to brighten when Muhammed joined Heifer International's East Africa Youth Inclusion Project in 2018. In partnership with the Mastercard Foundation, the project empowers youth in Uganda and Tanzania with the skills and financial support necessary to launch and grow their agribusinesses.
"As a member of a youth development group, I gained business and entrepreneur skills, accountability skills, self-sustainability and self-reliance. I can do my own budgets now, which helps me reduce the risk of loss." — Mpiima Muhammed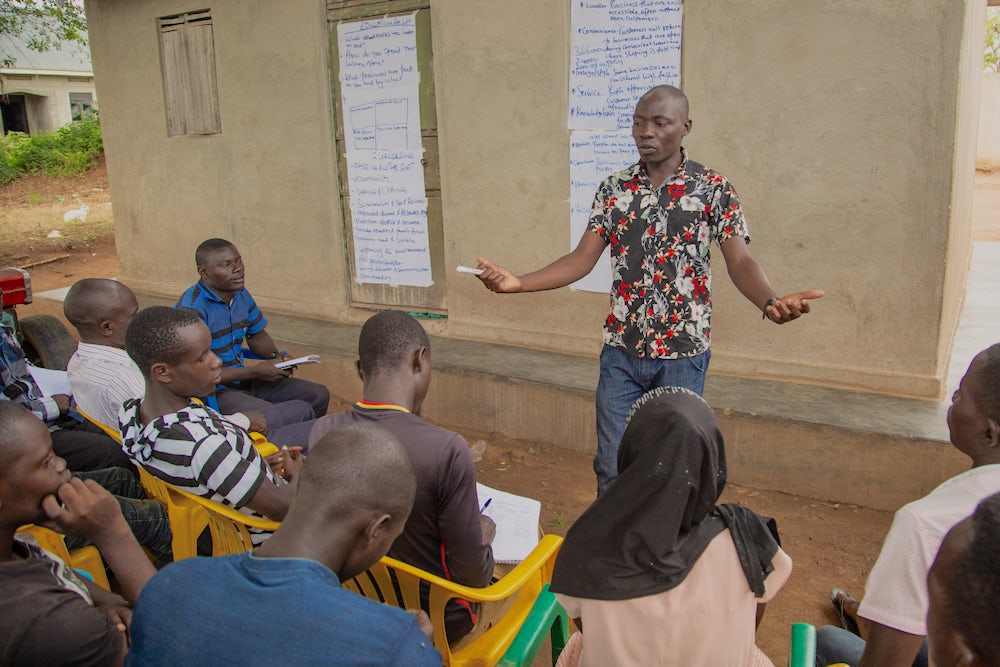 Many young people in Uganda and Tanzania live in rural areas where poverty levels are high and livelihood options are low. By establishing youth groups, providing financial and technical training, and identifying income-generating opportunities within their communities, the project has assisted nearly 13,000 youth and formed almost 1,200 self-help groups since it began in 2016.
According to The State of Food Security and Nutrition in the World 2021 report, this work of removing age-related barriers opens the doors for young people to engage in, and harness the transformative power of, agriculture. Intervention programs like Heifer's in East Africa increase the likelihood of young people undertaking safe, productive income opportunities.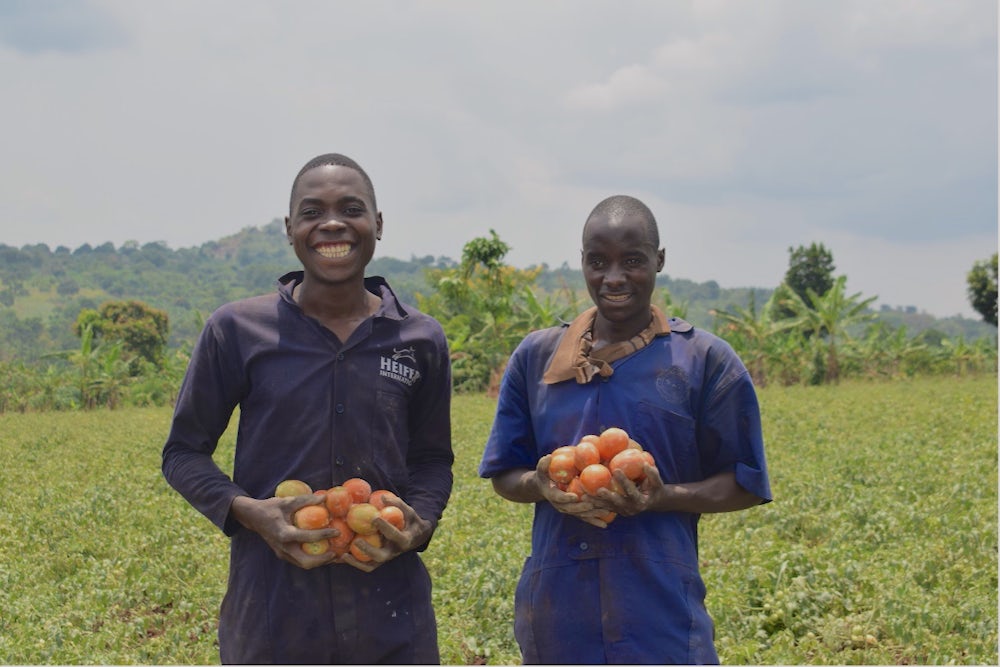 "As a member of a youth development group, I gained business and entrepreneur skills, accountability skills, self-sustainability and self-reliance," Muhammed said. "I can do my own budgets now, which helps me reduce the risk of loss."
Heifer supported the formation of the Zirobwe Kalagala Youth Multipurpose Cooperative, the farmers collective to which Muhammed belongs, and connected it to financial service providers like Post Bank Uganda and Equity Bank Uganda. In this way, even after the project ends, young entrepreneurs like Muhammed have continued access to financial support to invest in their businesses or save for a secure future.
And the impact is indisputable: Not only has Muhammed's monthly income increased sixfold, but his land is expanding. Thanks to East Africa Youth Inclusion Project's revolving loan fund, Muhammed grew his farm to two acres, which he now works with his brother, Abdul.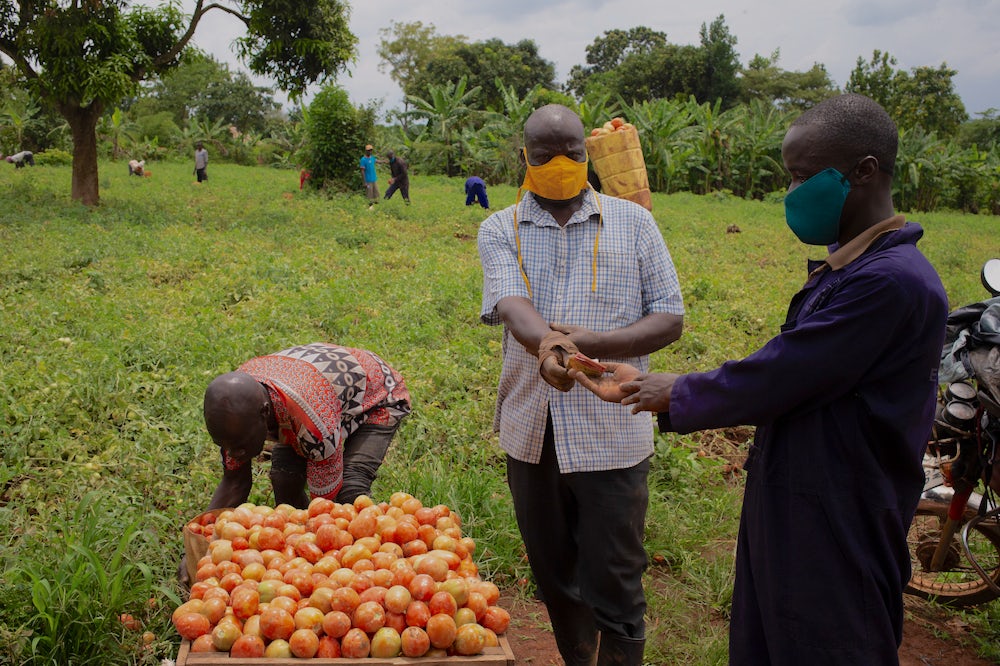 Even the disrupting force of the pandemic couldn't knock Muhammed off course. As Uganda locked down last year — and continues to enforce preventative measures to slow the virus' spread — Muhammed saved enough money to buy his own motorcycle.
Local COVID-19 restrictions allow motorbikes as long as they are carrying cargo, so Muhammed uses his new ride to transport his produce directly to market, cutting out the middlemen and allowing him to continue his harvest unimpeded by the lockdowns.
At just 25, Muhammed's drive is undeniable. He recently completed construction of a four-unit rental house, which he anticipates will supplement his growing monthly income. Longer term, Muhammed says he wants to use his earnings to return to education and, one day, build his own home.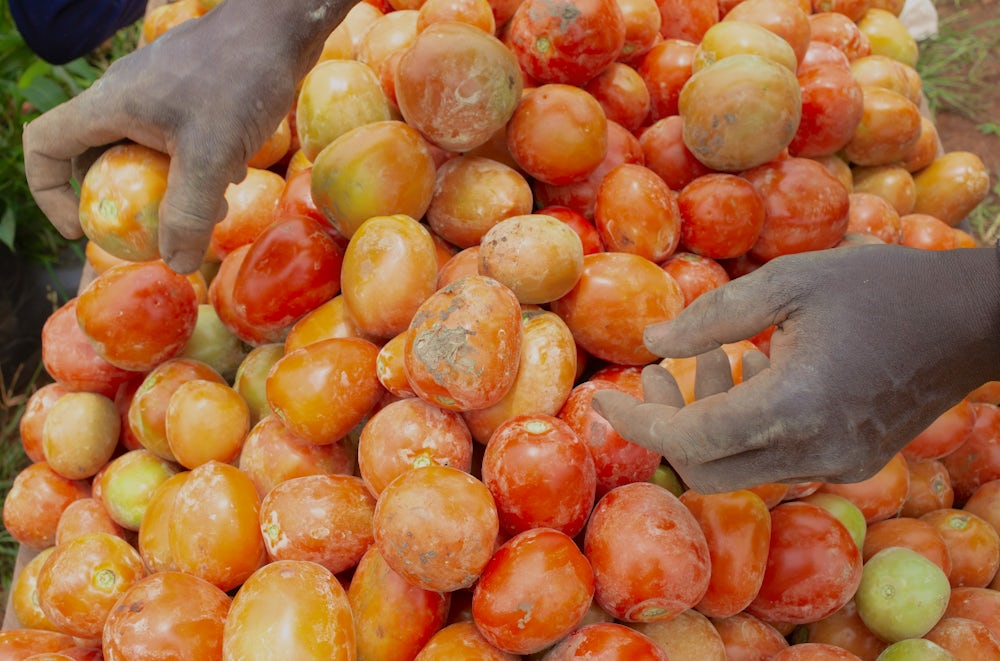 "I would encourage my fellow youth all around the globe to harness farming, to engage in agriculture to lift up their standard of living," he said, even refusing to stop harvesting his tomatoes when Heifer came to photograph his work. "Getting your hands dirty is the small price you pay for the rewarding part."