Farmers in Kenya are partnering with Heifer International to protect their communities and their incomes in the midst of the coronavirus pandemic. Heifer Kenya is working to give farmers, staff and local partners access to education in COVID-19 safety measures while local farmer co-ops are purchasing new equipment to help their members navigate the rapidly changing current landscape.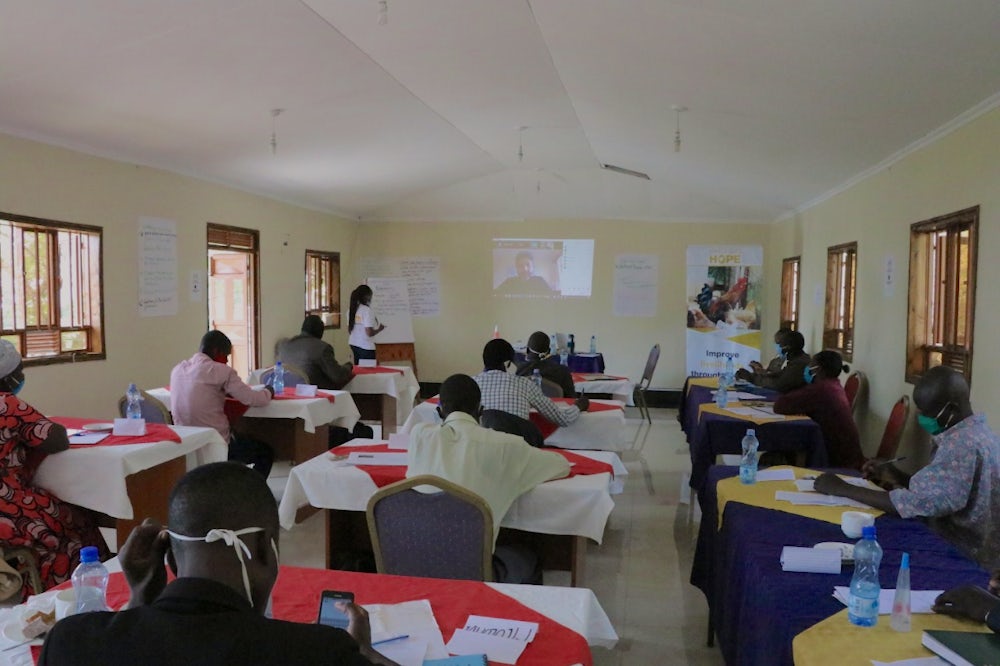 Partnering with a local organization Kuza Biashara, Heifer Kenya is helping farmers, staff and their communities protect themselves from the COVID-19 virus. Using the Corona Warrior online training series, Heifer Kenya is hosting educational sessions for staff members, farmers and community facilitators. Courses from the Corona Warrior syllabus include "Understanding COVID-19" and "Safe Practices for Prevention" which can be accessed via smartphone. Among the attendees are farmers, food processors and small business owners who are learning the steps needed to keep their livelihoods operating safely as they interact with the public.
In addition to these measures, co-ops and farmer groups are adhering to social distancing guidelines and official safety measures. Currently, large gatherings are restricted in Kenya, making it difficult for co-ops to operate as usual. Just like elsewhere in the world, Zoom is now one of the main ways that members are staying in touch and keeping things running. "We are happy to be joined by our partner Heifer International who has introduced new tools like Zoom in this time of social distancing," said Mr. Luke Kessei, chairman of the Ainabkoi Farmer's Cooperative Society. "Going forward, all the board members will ensure that they get smartphones so that we can hold our meetings online to reduce physical contact."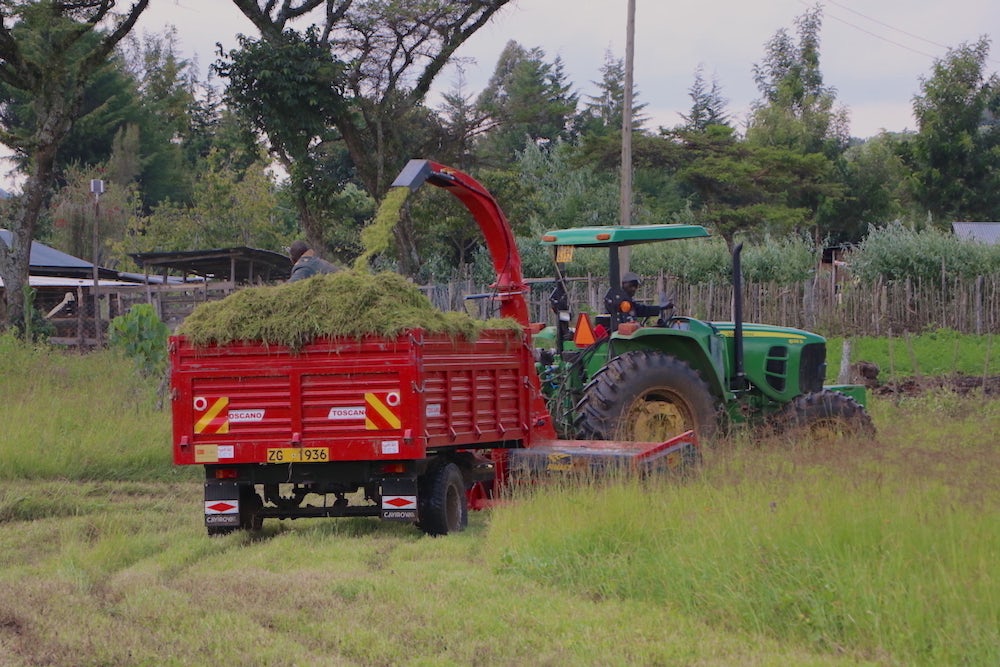 With the help of Heifer Kenya and Irish Aid, farmer groups and co-ops are purchasing tools and upgrading their equipment so that members can continue to earn income in the midst of the COVID-19 pandemic. Kenya's lockdown measures have affected every aspect of farming and have only recently eased. Though inconsistent markets, lack of transportation and price-gouging middlemen have always been hurdles for small-scale farmers, conditions have worsened for many due to COVID-19. Many rural farmers, for example, don't have access to transportation to get their crops and livestock to market and must rely on middlemen to buy their goods (at a steeply discounted rate) or to take their produce to market for them (for a hefty fee). Both of these options cut into a producer's income. And during a crisis like the COVID-19 pandemic when markets close and supply chains are disrupted, many farmers can't find animal feed or seeds for the next harvest. Farmer co-ops (like the ones listed below) enable small-scale farmers to pool resources and purchase large pieces of equipment that all members can access. A full list of cooperatives and the equipment purchased includes:
The Mburugu Dairy Farmers Cooperative Society has purchased land and started construction on a completely co-op owned mill as well as purchased a feed mixer that will be available for member use.
Farmers of the Katheri Dairy Farmers Cooperative Society can now deliver milk to customers whose markets have closed due to COVID-19 thanks to a newly purchased, 7-ton milk truck.
Thanks to a new refrigerated van, the Chepkorio Dairy Cooperative will be able to deliver fresh milk to customers. Not only will this help increase sales for the farmers in the co-op, but it will prevent valuable milk from spoiling before it can be sold.
The Lessos Farmers' Cooperative Society now owns two tractor-pulled harvesters that will improve farmer harvests and a hydraulic trailer for transporting goods and livestock.
The Kabiyet Dairy Company has upgraded the equipment in their yogurt processing plant. They have installed 2 semi-automatic packaging machines: one that fills yogurt cups and one that stores the healthful dairy product in bags to be sold. This stream-lined packaging process will enable more yogurt to be packed and sold to customers.
Photos and information provided by Francis Mwangi.