Heifer International has relied on the invaluable help of volunteers since Dan West founded the organization in 1944. In fact, Dan West himself volunteered in Spain, ladling out milk after the Spanish Civil War. There, he realized a serving of milk was not a sustainable way to end hunger and poverty. He was saddened by how quickly it ran out, leaving long lines of hungry children and women.
As a result of his experience, he coined the term "not a cup, but a cow." The idea of giving livestock to lift families out of poverty and hunger was born.
Many volunteers since have made Heifer International's work and community education possible. In the 1970s, volunteers from Pennsylvania gathered hogs, sheep and other livestock to ship out of the United States to Heifer projects. Others have given presentations, coordinated fundraisers, provided Living Gift Markets, ran races, like Hoof it for Heifer, and so many more educational activities with schools, churches, businesses and civic groups.
Then, when the COVID-19 pandemic hit, everything changed for the planet and the Heifer volunteer program. With the difficult changes of social distancing also came opportunity. Many volunteer opportunities became virtual. Those who had volunteered for decades found themselves learning how to use Zoom.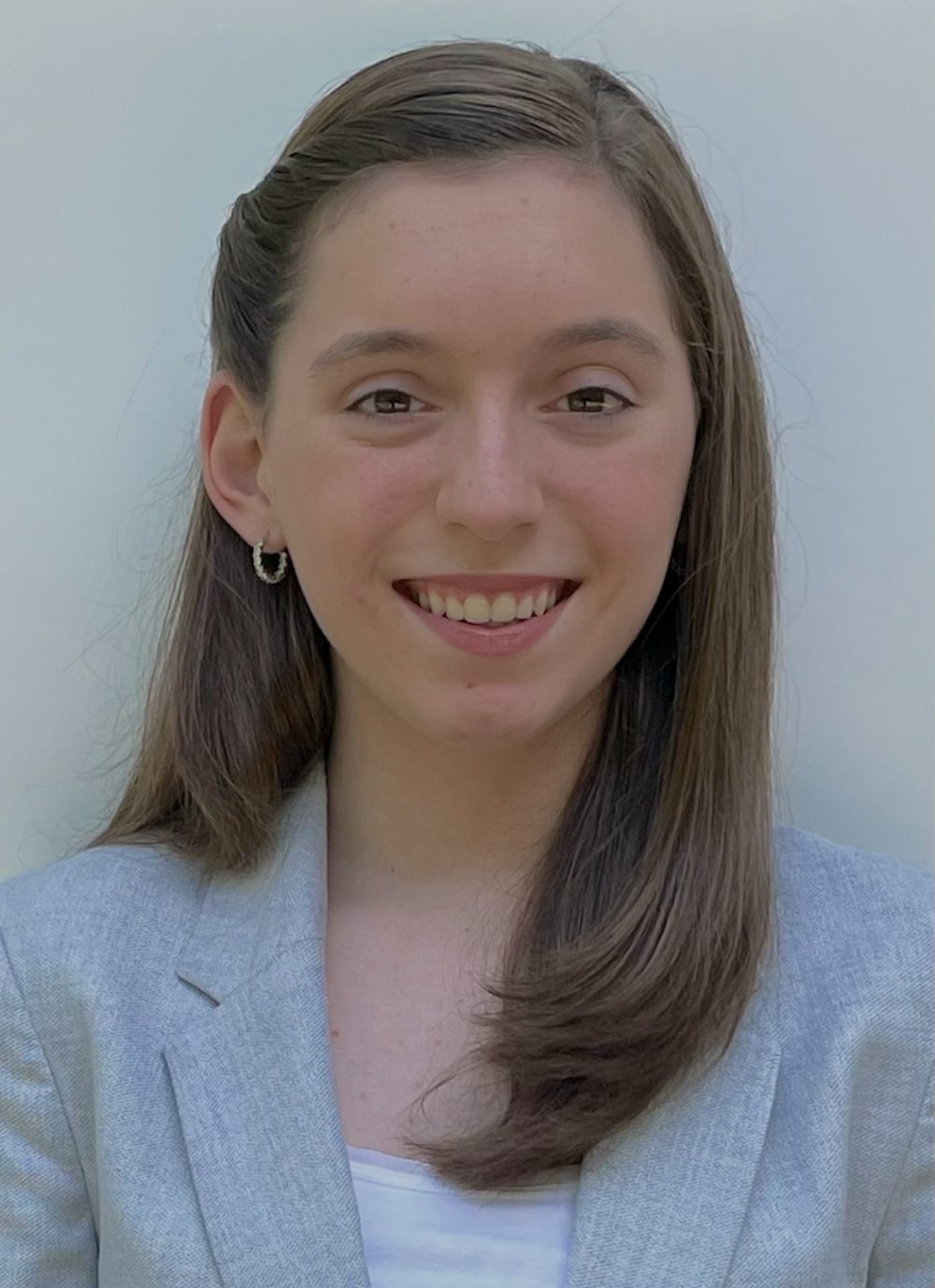 One volunteer, 16-year-old Isabella, began volunteering during the uncertain year of 2020. Her first virtual presentation on behalf of Heifer was to the American School Foundation in Mexico City, Mexico, where her parents are originally from. She has also created thank you videos for schools who give to Heifer, written thank you cards to donors and finished a research project about the General Federated Women's Clubs to help advance Heifer's mission.
Recently, Isabella was selected to participate in the Take the World Forward Fellowship by Learn with Leaders, an experiential learning fellowship that collaborates with Harvard and the Massachusetts Institute of Technology to engage students in social change projects led by university mentors.
Isabella is a bridge between cultures, and one of the smartest kids you will ever meet. She knows her ancestry has roots that go back to the Spanish Civil War and beyond, and her Mexican and Spanish family heritage is one reason she is so passionate about volunteering for Heifer International.
To celebrate National Volunteer Week, April 17-23, I interviewed Isabella to find out more about what inspires her to be a Heifer International volunteer. Here is Isabella's story in her own words.
Tell us about who you are.
I am 16 years old, and I am a tenth-grader at Deerfield Academy. I am originally from Connecticut; however, I come from an immigrant family. My maternal grandparents immigrated from Spain to Mexico shortly after the Spanish Civil War.
My parents, born and raised in Mexico, after years of hard work, sacrifice, and persistence, made their dream come true by becoming American citizens. I grew up immersed in Mexican culture — speaking Spanish at home, eating delicious Mexican cuisine and visiting relatives in Mexico and Spain. I have come to deeply cherish my multicultural identity, and believe it is my responsibility as a Mexican American to act as a bridge between cultures.
Some of my hobbies include dancing, specifically tap dance, learning new languages — I am currently studying Mandarin at school — and traveling.
Why do you like Heifer? When did you start volunteering for Heifer?
I am honored to serve as a volunteer for Heifer International. I started volunteering … in 2020 after learning that Heifer's founder, Dan West, volunteered in Spain during the Spanish Civil War, concluding that "not a cup [of milk], but a cow" would help communities in need.
I immediately felt a connection to Heifer International as my grandfather, born and raised in Spain, needed milk as a newborn in the aftermath of the Spanish Civil War. His family's cow, named Chispa, provided milk for the family. In honor of my grandfather, I am dedicated and proud of being a part of the Heifer International community.
What are your favorite things to talk about when you give school presentations? For example, what specifically about women's empowerment do you like?
When giving school presentations, I really enjoy talking about Heifer's story because of the personal connection I have with Dan West's mission through my grandfather's experience during the Spanish Civil War.
In the future, I hope to employ my multicultural knowledge [and] my passion for women's empowerment and cultural awareness by working for a large corporation where I will be able to empower minorities, specifically Hispanics, and travel internationally to continue learning about the interconnectedness among cultures.
Who inspires you?
My parents' determination and relentless dedication to giving back to the community as physicians has always inspired me. Their bravery of coming to a new country, proving themselves by working hard, and eventually becoming American citizens has continuously motivated me to honor their work. I do this by taking advantage of all the opportunities they have given me and chasing my dreams of attending an Ivy League school and becoming a businesswoman, while supporting minorities in the field.
I also look up to Frida Kahlo, an influential Mexican painter, who suffered from polio. I admire her ability to overcome hardship and discover her passion for painting while staying true to her beliefs. One of my favorite quotes from her includes, "Feet, what do I need them for, if I have wings to fly?"
What is Deerfield Academy's giving back framework?
Deerfield Academy's primary giving back framework is through the [school's] Center for Service and Global Citizenship (CSGC), which offers volunteering opportunities and organizes travel trips for students. This year, I am a part of the CSGC student board, a board of students who lead volunteering efforts on campus while also having the opportunity to work on individual service projects, with guidance from the CSGC office.
My passion for international news and awareness has led me to notice a lack of accessibility of news stories from other countries in my school newspaper. My project for this year consists of leveraging the voices of members in our international school community by developing an international news sector proposal to diversify our school newspaper.
Could you please tell us about the Take the World Forward Fellowship?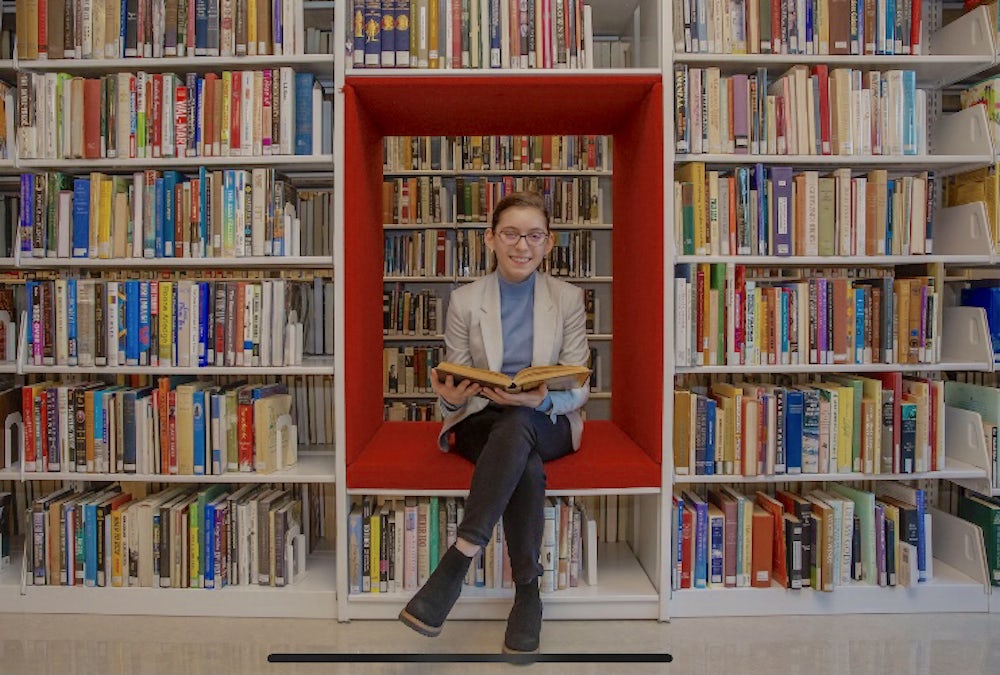 Yes, of course! The Take the World Forward Fellowship consists of a collaboration between Learn with Leaders and the Leadership Institute at Harvard College that offers a six-month fellowship featuring weekly sessions in which Learn with Leaders faculty offer an interactive presentation regarding the process of design thinking [a design-based approach to solving problems].
Additionally, over the course of six months, we are expected to participate in two projects led by Harvard student mentors. The first project I am going to start working on with my team focuses on researching cryptocurrency and working to employ this knowledge to empower minorities worldwide. I can't wait to see what, alongside my team and supportive Harvard mentors, I can achieve during the four months that remain of the Fellowship!
Thank You
Heifer International is tremendously grateful for the many volunteers who have made a difference in the world. During times that can feel so dark, their light shines brightly. To Isabella and all our volunteers, we thank you, and we know that the world is a better place because of you!
Interested in getting involved? Learn more about volunteer opportunities with Heifer and apply to be a volunteer today!